Boston terriers are fun loving, family dogs who do well with apartment and city dwellers as well as active families or individuals. They are people and dog lovers who can be introduced to, and live happily with, other pets and small furries. If you decide to share your life with a Boston terrier then you have chosen a happy, lively and adaptable companion.
When looking at selecting from the various boston terriers for sale there are some important things to consider before you buy your new puppy.
First thing to consider is price. A purebred, pedigree Boston terrier will set you back anywhere between $800 – $1200. Boston terrier puppies for sale by a breeder for significantly lower than the normal price should be subjected to close scrutiny.
Although the lower price might be very tempting an irresponsible breeder may advertise cheap pups for sale and they may have a history of health problems or come from bad stock. It is much better to fork out the money and buy from reputable Boston terrier breeders, because if you don't you might end up paying even more in vets bills throughout your dog's life.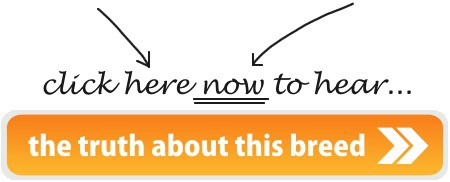 Secondly, do you have the time? Boston terriers are low maintenance dogs that do not usually have any special needs. They require no stringent grooming routines, except a weekly brush to help with shedding, and are generally very healthy.
However, be prepared to put in some extra work as Boston Terrier's can be hard to potty train and may require a strict routine and a lot of owner patience before they are fully house broken.
As with every dog they require daily exercise and attention. A long walk once a day should be sufficient as well as some play and training.
A lot of owners report that although the Boston terrier is part of a breed that is renowned for barking they are not yappers and may never even bark when someone approaches your front door. This is perfect if you work and need to leave your dog for a few hours and/or you live in an apartment and have other residents to consider.
Due to the Boston's short single layer coat they can be sensitive to extreme weather conditions. In the winter a warm coat is strongly advised and in the summer avoid walking during the hottest part of the day (between 12pm and 3pm).
Boston terriers for sale are widespread and easily available, but it is essential to check out breeders, as well as asking for a full pedigree and health history.
If you don't want the stress of a new puppy, chewing, housebreaking etc. then a Boston terrier rescue might be a route to explore.
Boston's are bred faster than the rescue centres can rehome them and offering your home and love to a dog that may have been abused, neglected or just given away due to owner circumstances, which is still very traumatic to the dog who doesn't understand, is a wonderful thing to do.
Adopting a dog comes with it's own challenges, but the shelter will be able to match you to a dog and should provide support and advice before and after the adoption.
Boston terrier adoption centres, as well as breed unspecific centres, are located all over the US and, even if they do not have a suitable dog at the time of your enquiry, if you are prepared to wait you may be matched with your perfect dog before you know it.
When you look for Boston terriers for sale on the Internet you might find a lot of individuals selling their litters that may have been planned or an accident. Be sure to ask a lot of questions such as, are the mother and father related in any way? If a stud was used was the stud's pedigree checked out before the mating? How long is the family keeping the puppies with the mother? Anything less than seven weeks should not be accepted.
Boston terriers for sale, just like any dogs for sale, should have their breeders and backgrounds thoroughly checked out. This will make sure that when you do take a puppy home you have done everything you can to ensure that you have got the healthiest, friendliest puppy possible!
For more information about the Boston Terrier, check out the highly recommended Insiders Guide To A Happy, Healthy & Well Behaved Boston Terrier package today!